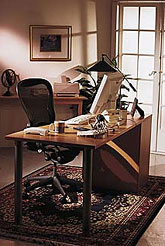 If you are in need of a home inspection and you want a connecticut home inspector who will be thorough, detailed, complete, and honest please allow us the opportunity to service your home inspection needs. Our Inspectors are Expertly Trained and graduates of The Home Inspection Institute of America and are Licensed by the State of Connecticut.
At HouseDetectives.net we feel that Pictures speak 1000 words so our reporting system gives the opportunity to view your new homes positive and negative aspects with digital photos. The report is laid out in a combination narrative and checklist style. Our reports are stored online so once you are provided a password they are always accessible for your convenience.
With our report, you can be sure that all issues concerning your prospective purchase will be identified so that you can make an informed decision.

Perhaps you need information or have questions concerning connecticut home inspections, please feel free to browse our website and see if you find the information that you seek. Should you need to talk to someone about your concerns, please call (203) 795-9664 or (203) 255-3111.